CUSTOM ARTWORK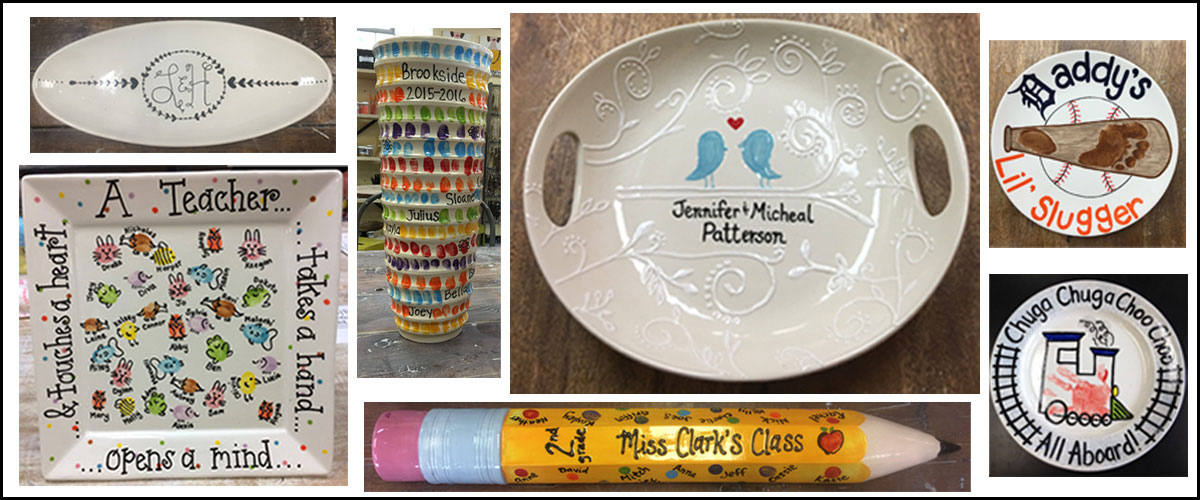 ---
Looking for that perfect, personalized gift? Want to have the perfect commemorative piece for you wedding, bar/bat mitzvah, communion, or other major life event? Want to jazz up your child's handprint? Have an idea for a piece, but you want an expert to do it?
Our staff of talented artists here at the studio that are ready to make your design dreams come true! Simply get us the design that you're looking to create and we'll make it happen. If you're struggling to come up with a gift or design idea, we've got tons to choose from!
Perfect for:
Wedding Gifts
Bar/Bat Mitzvah Gifts
Communion Gifts
Baby Shower Gifts
Baby/Toddler Foot and Hand Prints
Teacher Gifts
School Auction Items
Mother's/Father's Day Gifts
Birthday Gifts
Holiday Gifts
Send us an email, give us a call, or stop in to set up your custom artwork order.
Cost: $35/hour + materials