Vintage Ceramic Christmas Trees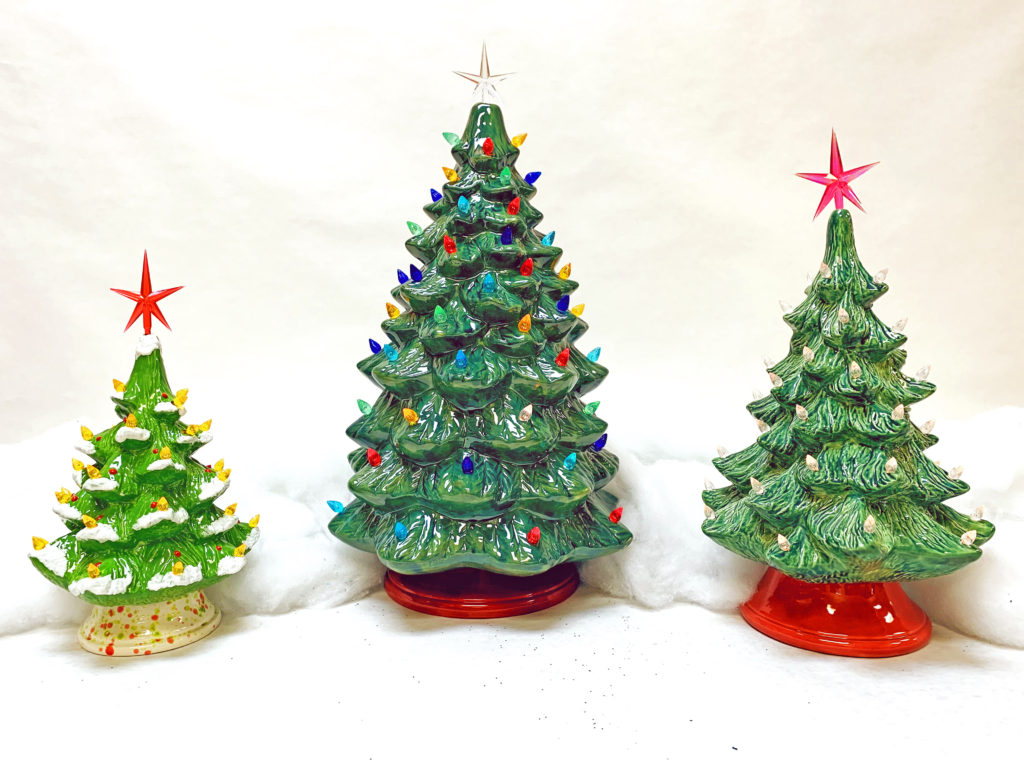 Ceramic Christmas Trees are back in style! Remember your Mom or Grandma's ceramic tree that she brought out every year for Christmas? Come paint your very own at the studio! We'll help you paint a tree that will be a part of your family tradition for generations to come. 
You can create your tree by signing up for one of our classes or walk in anytime and we'll guide you through the painting process. We've created a set of sample designs complete with step by step instructions to ensure your tree comes out of the kiln looking fantastic. Got an idea for your tree already? We'll help you choose the perfect glazes and techniques to make your idea come to life!
Is your family's tree missing a few bulbs? We've got you covered! We carry two sizes and a variety of colored replacement bulbs and stars at the studio and in our online store.
Give us a call at (248) 544-2234 or email us at ca*********@gm***.com for more information.
---
We taught the crew at The Nine morning news show how to create their own ceramic Christmas trees on the air!
---