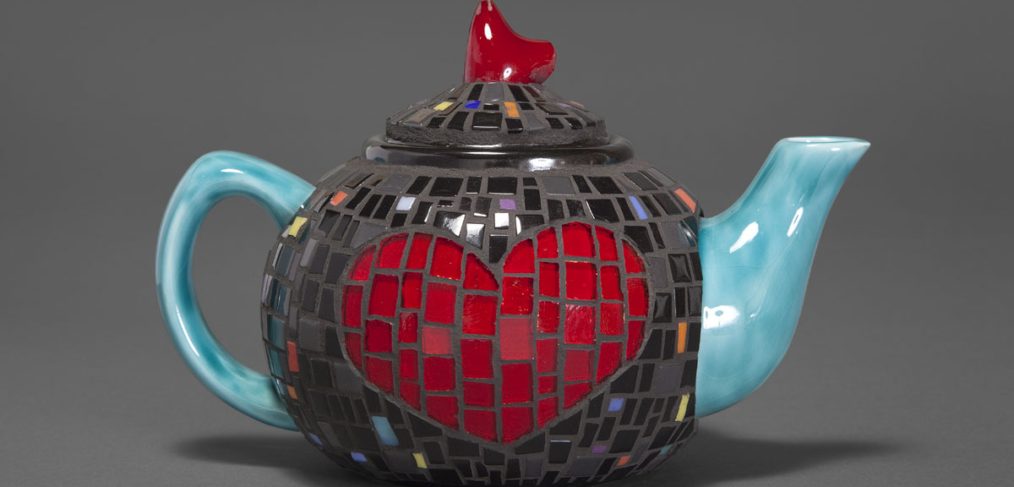 Mosaic Art – Beauty From Brokenness
Mosaic art – decorative, diverse, and dynamic…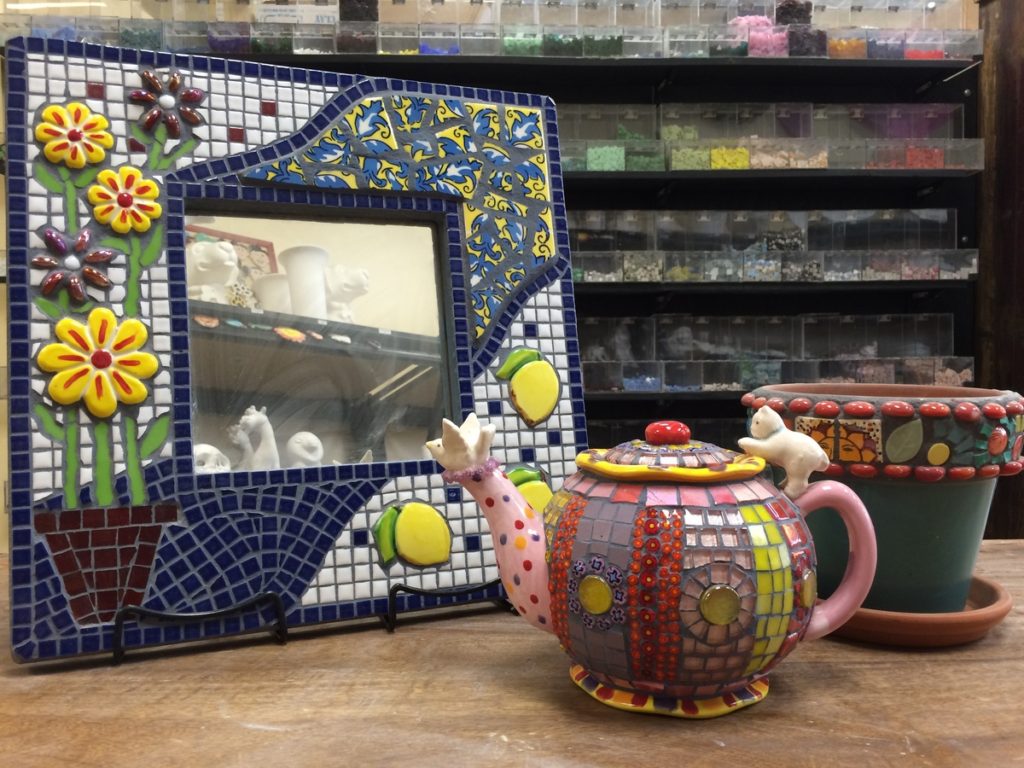 Mosaic art is a form of artistic expression created from the assembling of small pieces of stone, glass, or other materials into a colorful, finished work of the artist's imagination. Mosaics are often used in interior designs or decorative art because of their uniqueness.
The small pieces of glass or stone are often of different colors, known as tesserae, which add depth and dimension to the mosaic art. The Creative Arts Studio of historic, Royal Oak, Michigan presents Mosaic art as a class where artists can learn essential techniques and discover new trends.  You can also walk in and work on mosaics anytime.  We have a lot of base pieces to choose from. 
Something broken, something beautiful…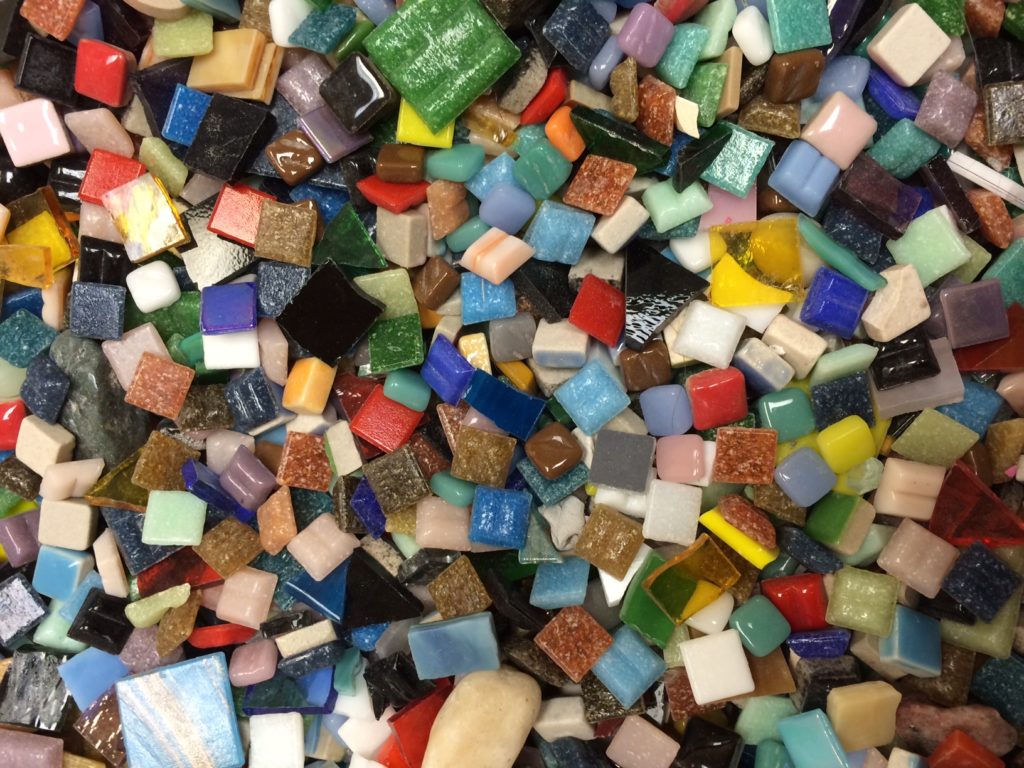 As an art form, Mosaic art is growing in popularity because it offers something unique – the act and art of making something beautiful out of the fragments of something broken.  These mosaic art projects have been beautifully hand-crafted into majestic scenes, people's portraits, and abstract art. Here, at the Creative Arts Studio, art enthusiasts everywhere in Royal Oak, Michigan, and the surrounding, Detroit communities can experience the joy of Mosaic art too by hand-making one of their own mosaic projects!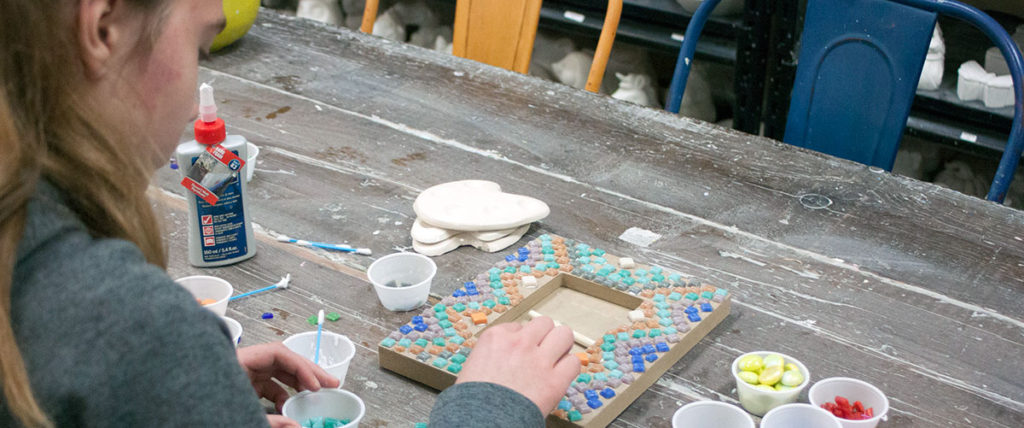 As unique as the art form, itself…
Just as Mosaic artwork continues to thrill art enthusiasts everywhere with its diversity of design applications, so does the city of Royal Oak, Michigan with its diversity of history, culture, and the people that comprise it. 
A team outing like no other…
Come experience the joy of mosaic art for yourself, here at one of Detroit, Michigan's premier, do-it-yourself art studio – The Creative Arts Studio.  We invite you and yours to build out your own, beautiful mosaic art project and discover the feeling of seeing something arise from nothing and of making something beautiful out of something broken.  The Creative Arts Studio also welcomes your class, group, company, and team for an outing they will remember for years to come!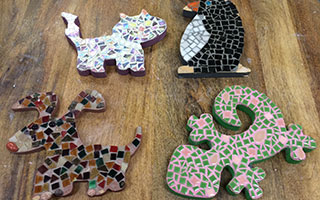 Walk in anytime, no reservation necessary

Take your artwork home with you that day

Huge selection of shapes to build on

Tons of colorful tiles and gems

Grout your project at home the next day

Great for all ages

Grout Kit and directions included

Prices start at $20
Check out

our Mosaic classes for advanced designs

Available 7 days a week

BYOB and food welcome!

Click here

for groups of 6 or more
Comments
comments