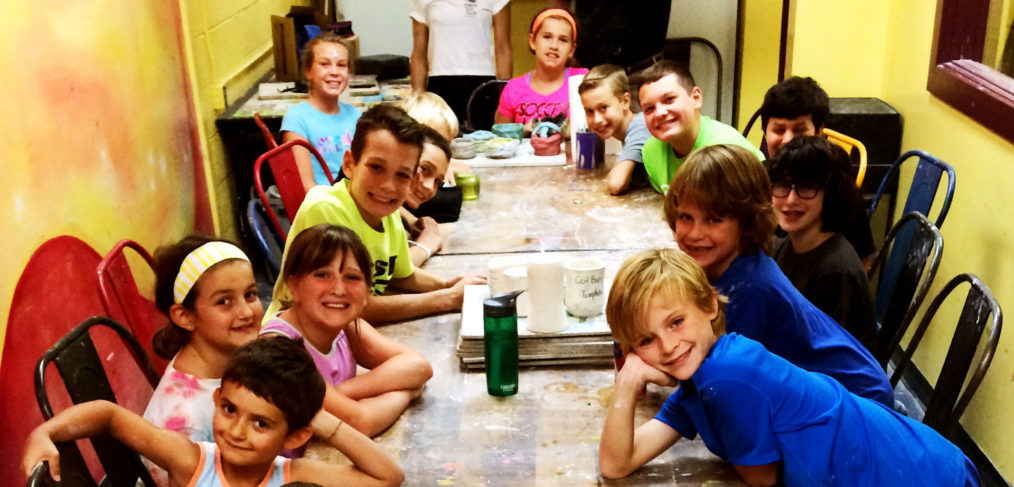 All About Pottery Painting Parties and Kids
Birthday Parties #Fun
Parents in the Royal Oak, Michigan area have numerous options when it comes to finding the perfect venue for hosting their kid's party.  Today's tech-savvy kids want something new and exciting when it comes to where they host their next birthday party and of the kinds of activities that will be available.  Here at the Creative Arts Studio, we help kids rediscover the artist, the painter, and the craftsperson within. With our do-it-yourself, hands on approach to creating art and learning valuable new skillsets, our studio makes for the ultimate kids' party destination!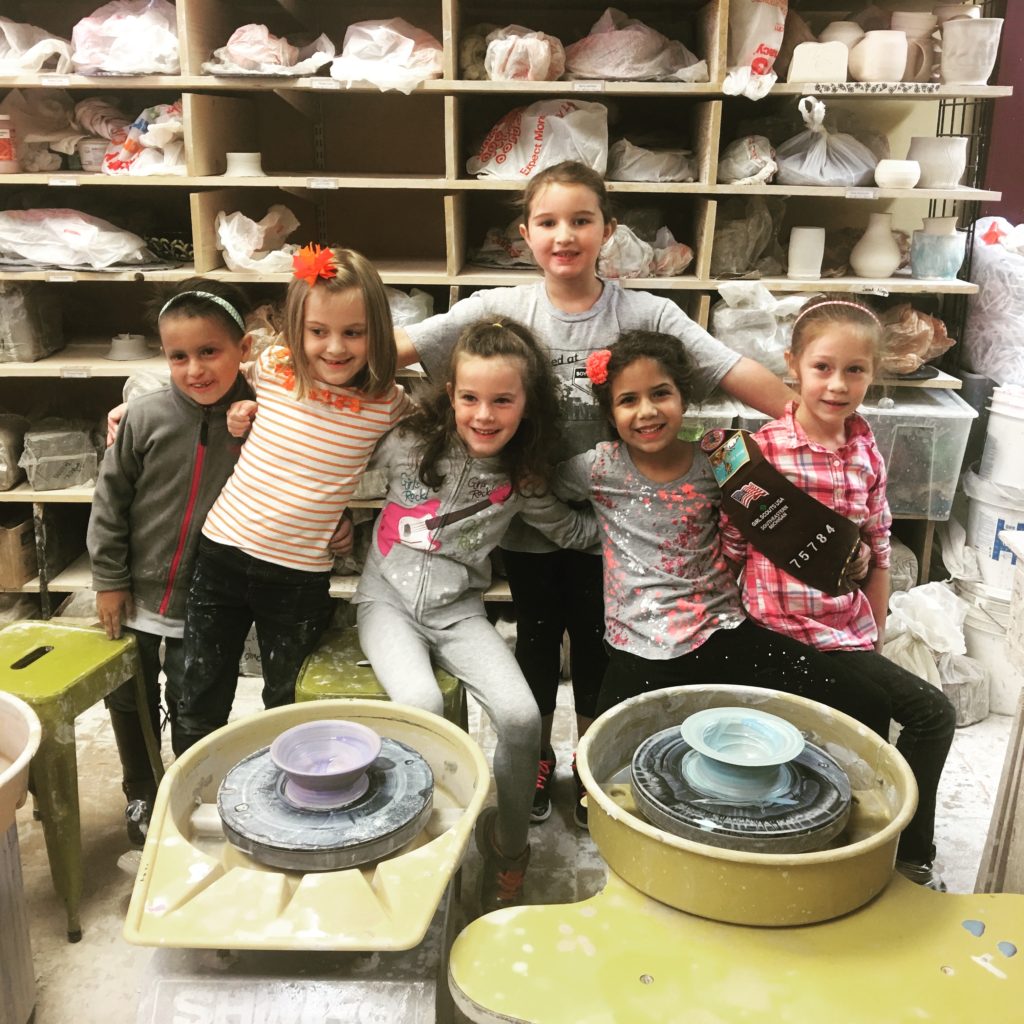 Kids want to express their creativity in fun, innovative ways.  They like to sketch, paint, color, do crafts, and build projects with their hands. Here at the Creative Arts Studio, kids and parents alike have the opportunity to express their creativity in a variety of hands on activities including pottery painting, mosaics, wheel thrown pottery, and of course, eating pizza with their friends!  This creative camaraderie shared amongst friends and fellow creators is one of many reasons that help make the Creative Arts Studio in Royal Oak, MI the premier party place for your child's next birthday party!
With hands on projects come personal pride and a sense of accomplishment.  At our studio, kids can take the opportunity to get back in touch with their creative side. Pottery painting, mosaics, glass fusing, wheel throwing, canvas painting, beading, spin art, and Wax Hands are just some of the fun infused activities your kids can do here at our studio.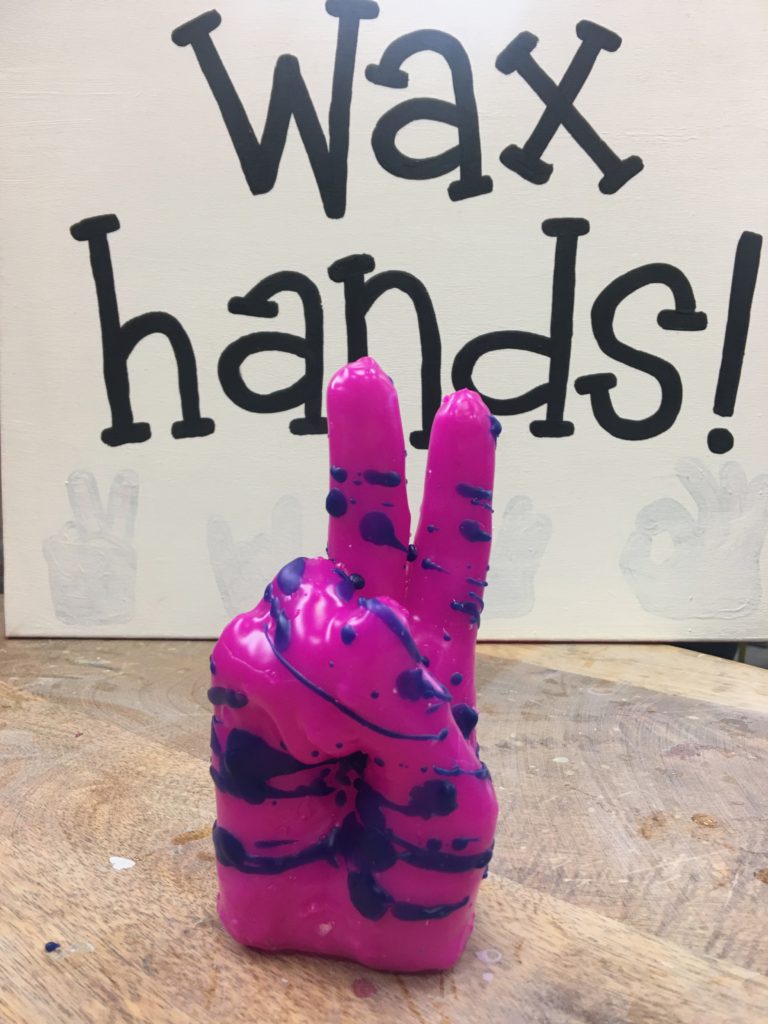 Here at the Creative Arts Studio, we take all the guesswork out of what to do for your next kids party! With a large selection of paintable items such as figurines, small animals, mugs, plates, and bowls to choose from, there's something for everyone here in our fun filled studio. We proudly feature non toxic glazes that are as food safe, vibrant, and colorful. Your child is sure to rediscover their artistic side in this creative, collaborative, and constructive environment where imagination is set free by the stroke of a brush!
Our interactive parties are hosted by skilled instructors who know how to pique the interests of your child and keep them engaged.  Upon completion of one of our parties, your child will take much more home with them than a fun filled memory, they will have learned a new skill they can use for years to come. 
Birthday parties, end of year class parties, and school field trips are just some of the events we've hosted at the studio.  Be it small groups or large, the Creative Arts Studio has been helping metro Detroit families create fun filled memories for their kids.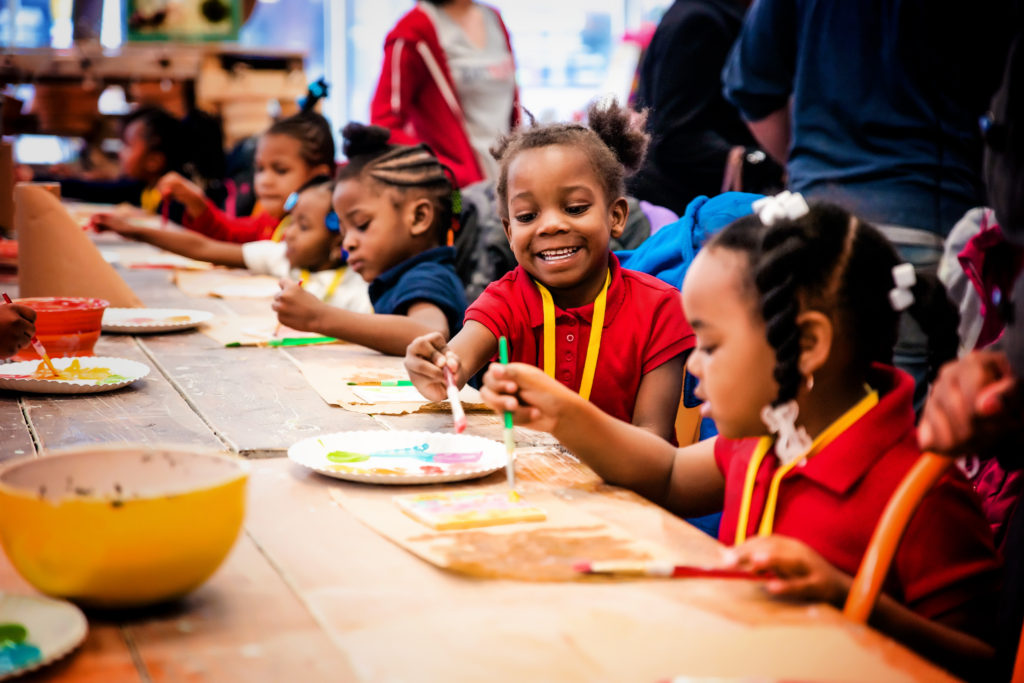 By hosting your next kids birthday party or student field trip at the Creative Arts Studio, you will create treasured moments that your kids will remember and reflect back upon.  Here at our studio, your little creators will be provided with:
Two hours in our Private Party Room

One hour of personalized project instruction

One hour of time for your celebration!

Refrigerator, freezer, paper plates, plastic cups, and plastic cutlery available for use

Customized Birthday Plate for the guest of honor
Pottery Painting Parties
Monet Package, Picasso Package, Renoir Package and More
Huge assortment of small animals, figurines, mugs, plates, and bowls

All pottery is finished shiny, smooth, and food safe

Colorful, non-toxic glazes

Cost includes pottery, glazes, instruction, firing, birthday plate, and packaging

Add Wax Hands for just $6/child

Eight painter minimum

$35 room rental fee

Pottery is ready to pick up in one week

Please note that the party room seats 20 people comfortably