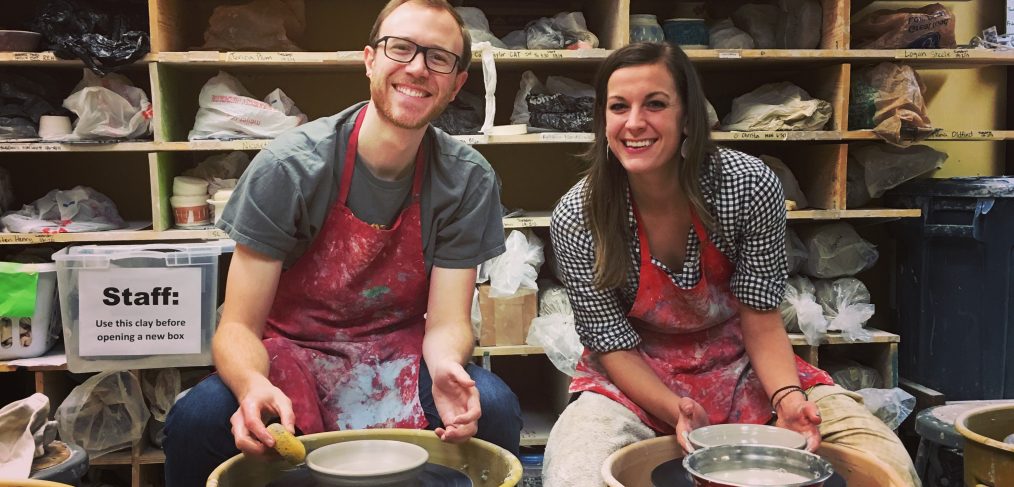 Job Description
Wheel-Throwing Art Instructor:
This position requires learning basic art studio operations as well as becoming knowledgeable in basic pottery painting, mosaic art, and glass fusing techniques to assist all guests in their creative pursuits.
We provide training and there are many opportunities for creative growth and development.
Wheel-Throwing Art Instructor
Having proficiency in wheel-throwing is required as this is a teaching position. We are seeking potters to instruct beginner and intermediate 6-week, wheel-throwing workshops as well as to instruct children (age 7+) through adults in hour-long private, semiprivate, and group wheel-throwing lessons. We are seeking outgoing and creative individuals to join our team at the Creative Arts Studio.
The Creative Arts Studio is a do-it-yourself art studio specializing in pottery painting and wheel-throwing. Additionally, mosaic art and glass fusing projects are offered to the public on a walk-in basis as well as through classes and workshops.
The Creative Arts Studio is family-owned and has been in business since 1999. We strongly believe in providing excellent customer service to guests who come into the studio to create. We also firmly believe that the creative process truly has as much value as the finished masterpiece.
For this reason, employees who are most successful at the Creative Arts Studios are those who genuinely enjoy helping people (of all ages!) explore their creativity. The studio can be fast-paced at times, so being able to multi-task is also a great quality to possess. We are looking for full-time and part-time employees. Having an evening and/or weekend availability is preferred as these are the times when the studio is busiest. Hourly wages vary based on experience and qualifications. If this sounds like the job for you, please submit your resume to Apply Online. Or come into the studio and ask to speak to Kristin or Dave.